The overarching goal for the evaluation of the Ontario eServices Program is to measure and understand the value enabled through the use of eConsult and eReferral, and the impact of these digital health tools.
Our Evaluation Framework
The Quadruple Aim framework assesses implementation strategies along four equally-weighted dimensions of care:
improving the health of populations
enhancing patients' experience of care
reducing costs
provider experience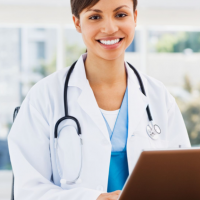 Knowledge Translation is the process of disseminating evaluation results through concise, cohesive, and engaging tactics. The goal is to support the Ontario eServices Program's change management and adoption efforts.