Are you a New Family Physician or Nurse Practitioner in Ontario?
Did you know that you can improve access to specialist care and community services for your patients through eConsult and eReferral?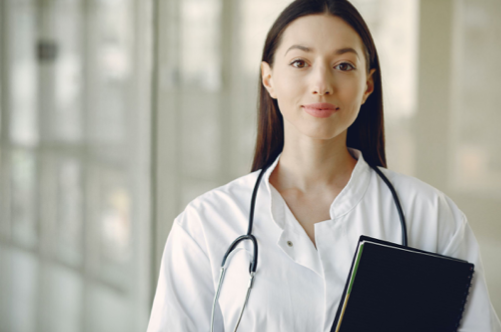 eConsult is a secure web-based tool that allows physicians and nurse practitioners timely access to specialist advice to over 130 specialties including multiple COVID-19 related specialties, often eliminating the need for a patient visit. The median time to get your eConsult answered is 0.9 days, with 96% answered within 7 days. Where applicable, you can bill OHIP using the K738 fee code.
eReferral is a secure and seamless way for a referring provider to send a referral to a specialist electronically. Our eReferral solution is EMR integrated and keeps all parties (PCP, Specialist and patient) informed throughout the referral process.
Benefits for Newly Graduated Family Physicians & Nurse Practitioners
Access to a large network of specialists and community services for your patients
Opportunities to learn (both from specialists' responses and decision support tools)
Digital tools which enhance productivity and increase your eciency
Streamlined processes provide your patients with a better overall care experience
Opportunities to incorporate best practices into your clinical workows
Watch our video on how to send an eConsult.
Access eConsult today via OTNhub.ca or for support signing up or working eConsult into your clinic workow, complete our Intake Form and a member of the eConsult team will assist you.
For more information about eConsult, please visit 

eConsultOntario.ca

or contact us

eConsultCOE@toh.ca

.

"The coordination is really quite seamless as it all happens in the context of the patient's "medical home" in primary care." Dr. Sarah Newbery, Primary Care Provider, Marathon, ON
"The pandemic has made electronic referrals a necessity. Easy to use too!"
PCP, West Region